You work hard to make your farm successful. You don't have to do it alone.
We're Farmco and we're focused on farmers. For the last 40 years or so, we've been working with growers, ranchers, and equine specialists to find new ways to solve old problems in agriculture. What problems can we solve together?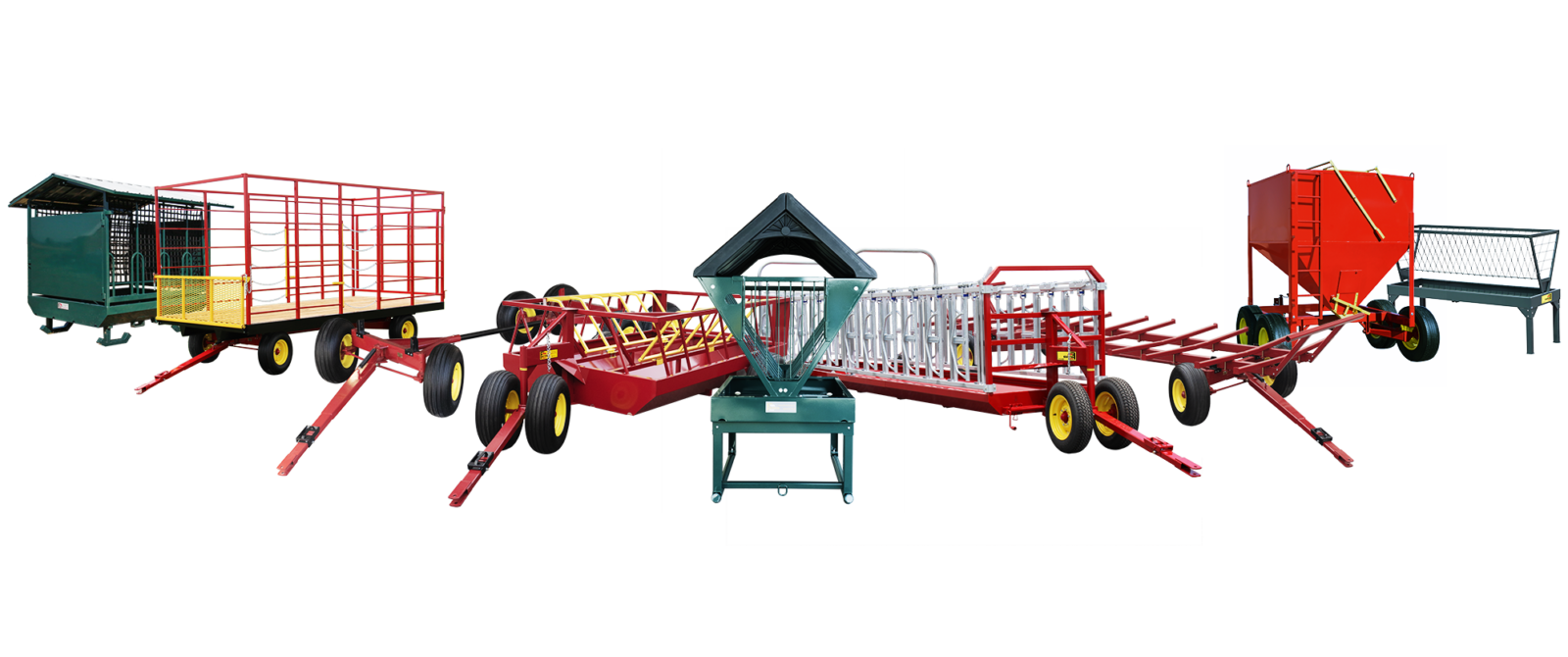 Ready to take efficiency up a notch? Portable hay feed wagons, adjustable-height calf feeders, hay-saving "E Z Clean-Out" racks – there are so many ways to do it. Browse our livestock equipment and cattle feeders to find what your operation needs.
Feeding horses safely doesn't have to be inefficient. With innovative horse feeders like our "Slow Feed" Hay Feeder, you can feed large round or square bales without allowing your horse to gorge itself. Discover the perfect hay feeder for your equine friends.
Don't let equipment failure spoil the fun of making hay. Our Heavy-Duty Bale Trailer is rated for 36,000 lbs., while our Articulating Wagon Gear is designed to remove all the stress points common to wagon running gears. Check out our full line of hay transport equipment to get set up for haymaking success.
Why haul fresh feed out to the pasture every day when you could just store it on-site? That's the idea behind the portable grain bin. It's a simple, weather-proof way to store grain and feed and keep it right where you need it.
Looking for livestock equipment or horse and cattle feeders you can't find anywhere else? Thanks to our streamlined manufacturing process, we're able to easily add custom jobs to our workflow. Tell us what piece of equipment you need, and you could have it in 1-2 weeks.